---
Latest News:
Please Join Us for our Annual Holiday Concert

Coming to the Plummer Auditorium Tuesday, December 10th at 7pm
Our Annual Holiday Concert
Doors open for Hope Handmade Holiday Boutique at 5:30pm
More Info Here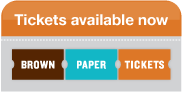 ---
Order your Holiday Greeting Cards now!
2014 Calendars are available too
- they make greats gifts! Only $12.
Order Form
What folks are saying
about Hope University...
"Hope University is a place where art, education and compassion merge." -Marco Schindelmann, Artist Professor of Music at University of Redlands and Director, Beau Monde Float
"I love Hope University for its rich history of helping artists with disabilities find their voices and use them in such a magnificent way." -Victoria Bryan, Ph.D., arts advocate and teacher
"I could feel the dignity and respect extended throughout the program. Everyone was genuinely happy to be there. Hope University is giving people a chance to excel in areas of their expertise. I must admit the highlight of my visit was hearing "The Hi Hopes" as they auditioned. It definitely made my day! I have been working in this field for over 35 years and have never had the pleasure of visiting an on-site program that had so much to offer the Developmentally Disabled population." -Lynanne Finlen, Day Program Area Manager/Advocate
Our Etsy Shop is Now Open For Business!
Etsy is an online marketplace for handmade items, and Hope U now has our very own virtual storefront. You can shop for our things at www.etsy.com/shop/hopeuniversity. There you will find a selection of items made by our students. New products are added during the etsy class where students learn about marketing and assist in selecting, photographing and describing the items that are for sale.
New items are added each week. Stop by often! Opening our etsy shop is another step forward in Hope University's growth into the future.
---
Our Online Art Gallery has gone LIVE!
Get to Know
Hope University
---
Stories of Transformation
Get to know...
Alison French
Hope University students inspire the human spirt and render hope to those whose loved ones may have similar disabilities.
---
"The Enchanted Ride", a short film by Stephanie Serna about musical savant, Ron Langloe